In September 2022, the Federal Labor Court (BAG) in Erfurt issued a ruling of great significance. According to the file number 1 ABR 22/21, it was clarified that all employers are required to implement a system for documenting the working hours of their employees in accordance with Section 3 (2) No. 1 of the German Occupational Health and Safety Act (ArbSchG). It is noteworthy that the BAG explicitly refers to a previous decision of the European Court of Justice (ECJ) regarding the obligation to record time in the reasoning for its ruling.
The context of the ECJ ruling
Back in May 2019, the ECJ issued a landmark ruling stating that all companies in the European Union must implement systems that allow employees to record their working hours. However, the specific design of these systems was left to the individual member states. Due to the Corona pandemic and the upcoming Bundestag elections in the fall of 2021, this ruling was not initially implemented in national law in Germany.
There are exceptions for small businesses. It is planned that those who employ less than 10 employees will be exempt from the obligation to record working hours electronically.
What does this mean for companies?
For companies, these rulings result in a clear obligation to introduce systems for recording employees' working time in their companies. According to the ECJ, the recording of working time must be reliable, objective and easily accessible. Although the use of electronic systems is not explicitly required, the system must be audit-proof and practicable for employees.
Current developments
Since April 13, 2023, there has been a draft law from the Ministry of Labor that stipulates the use of electronic time recording systems in response to the aforementioned rulings. This draft law still has to be passed by the Federal Cabinet and the Bundestag to become valid. Nevertheless, companies are already obliged to implement appropriate systems on the basis of the aforementioned Section 3 (2) No. 1 of the Occupational Health and Safety Act. It is not enough to merely provide the systems; employers must actively ensure their use.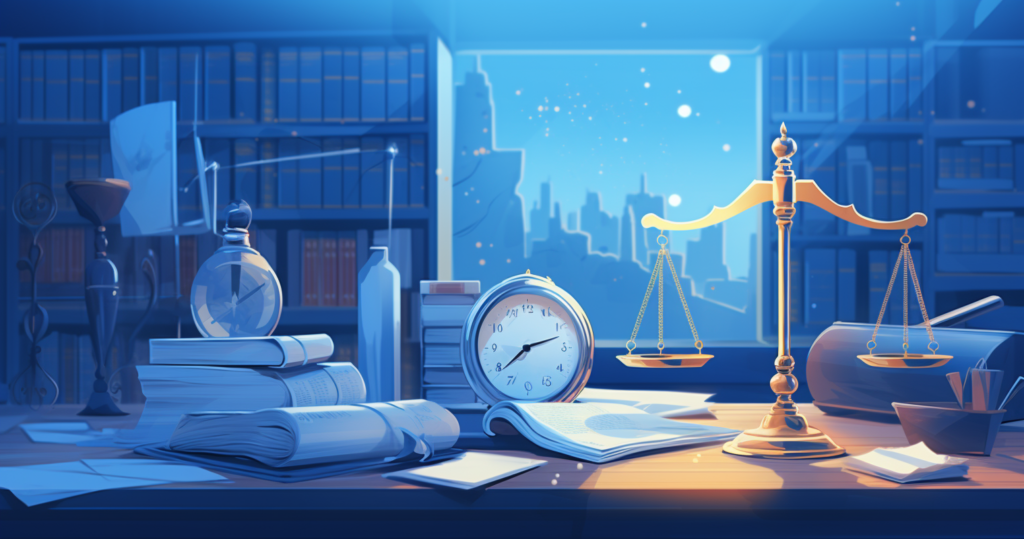 Why is electronic time recording essential for companies?
In short, the introduction of a digital time recording system brings significant benefits for employers and employees compared to the traditional paper method. Digital handling allows the administrative effort to be minimized considerably.
What is recorded?
The start of work, the end of work, break times, rest times and the total working time must be documented. A time recording system makes it possible to transfer the collected data directly to a payroll and accounting system. This can be supplemented by further interfaces to a project management tool, if necessary. Of course, the system must be designed in such a way that neither unauthorized access nor data loss are possible.
Transparency and legal certainty
Transparency and legal certainty are guaranteed for you as an employer as well as for your employees. In the event of any ambiguities, for example in payroll accounting, the stored data can be used at any time to check the hours worked.
Resource planning and project management
In addition, digital time recording enables precise verification of the workload for completed projects. Based on the available data, resource planning for future projects can be carried out much more accurately.
Confidential working time remains
In discussions about the recording of working time, people often fear the end of trust-based working time. However, this concern is unfounded. Trusted working time means that the employer does not specify fixed times for the start and end of work, but only the daily duration of work. Digital time recording provides more precise evidence of compliance with the agreed working hours.
Self-organization and optimization
Since employees have access to their recorded data at all times, digital time recording also becomes a tool for self-organization and optimization. This makes it easy for every employee to check how much time they have taken to complete certain tasks.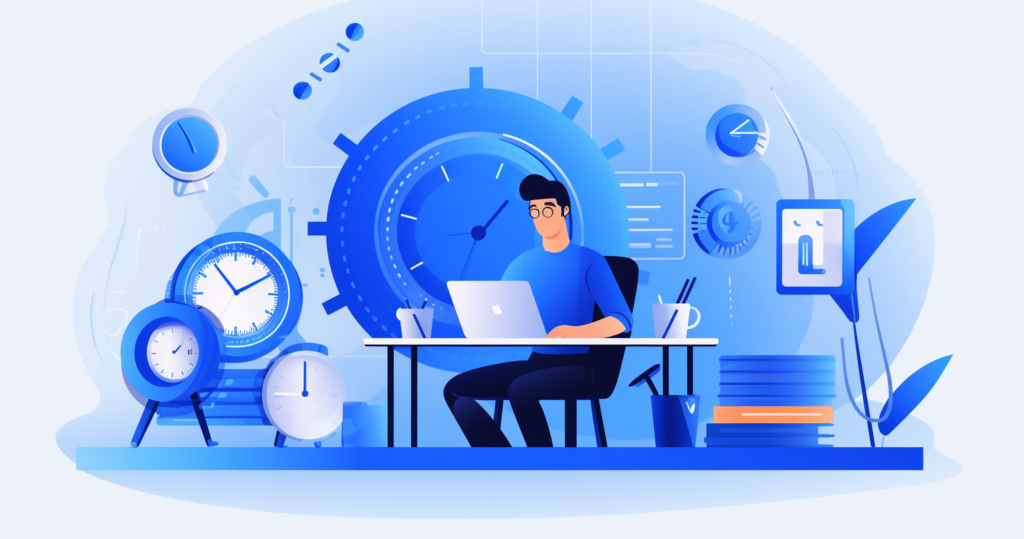 Which system for recording working time is available to companies?
Digital time recording has established itself as an indispensable tool in the modern working world. But what variants are there and how can the recording of daily working time be used optimally?
Stationary terminal
A stationary terminal serves as a central point of contact for time and attendance and is often placed at the entrance of a company or department. It functions similarly to a traditional time clock and is ideal for production sites or business areas where employees need to be physically present.
Web browser and desktop apps
For office workstations and the home office, time recording via a web browser or an installed desktop app is a good option. This method is particularly practical if the work computer is connected online to the company's software system.
Mobile apps
Mobile apps for time recording are suitable for employees in the field or at decentralized locations that are not permanently connected to the corporate network. Time recording via app enables the recording and documentation of working time flexibly and independent of location.
Ease of use and automation
In most digital time recording systems, handling is extremely simple. No manual entries are required for logging in, logging out or breaks. Instead, a clock runs in the background that already takes into account statutory break times. A simple click on a button is all it takes, and the system automatically registers the time and the employee.
Transparency for employers and employees
All users have access to their personal employee account. This allows them to view their current status of overtime or minus hours at any time. Employers also have the option of storing individual regulations such as core working hours or the maximum number of overtime hours. In addition, it is possible to check in real time which employees are currently clocked in.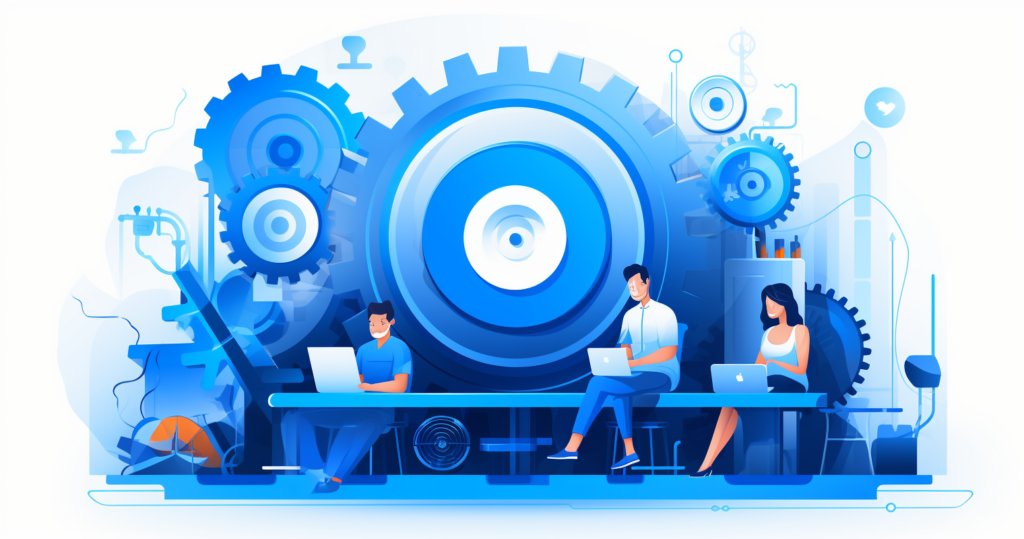 How digital time tracking minimizes the challenges of recording working hours
Time and attendance recording is a critical part of day-to-day operations, but it can often lead to errors and confusion. In this article, we explain how digital time recording systems effectively address these issues.
Error-proneness of the paper form
The classic paper-based recording of working hours is not only cumbersome, but also prone to errors. Manually, the hours worked and all other data must be recorded later in payroll accounting, which can lead to inaccuracies, especially if entries are made late or from memory.
Simplicity and accuracy of digital time recording
In contrast, digital time recording enables precise and uncomplicated recording of working time with just one click. This data is automatically stored in the employee account and sent directly to payroll accounting without the need for any manual intermediate steps.
Flexibility and mobility
Digital time recording systems are flexible and can be used on the move via mobile apps. This is particularly useful for employees in the field or at decentralized locations.
Transparency and data security
Digital storage of working hours creates transparency for both employer and employee. Both parties have access at all times to the data, which is stored securely and cannot be manipulated. This ensures both data security and data protection.
Project-related working time recording
The ability to record project-related work hours facilitates the evaluation of workload for ongoing and completed projects and supports resource planning for future projects.
Compliance with legal requirements
Last but not least, digital time recording helps companies comply with legal requirements. The data is available at any time for reports, billing or audits and is already available in a digital format that does not require manual transfer.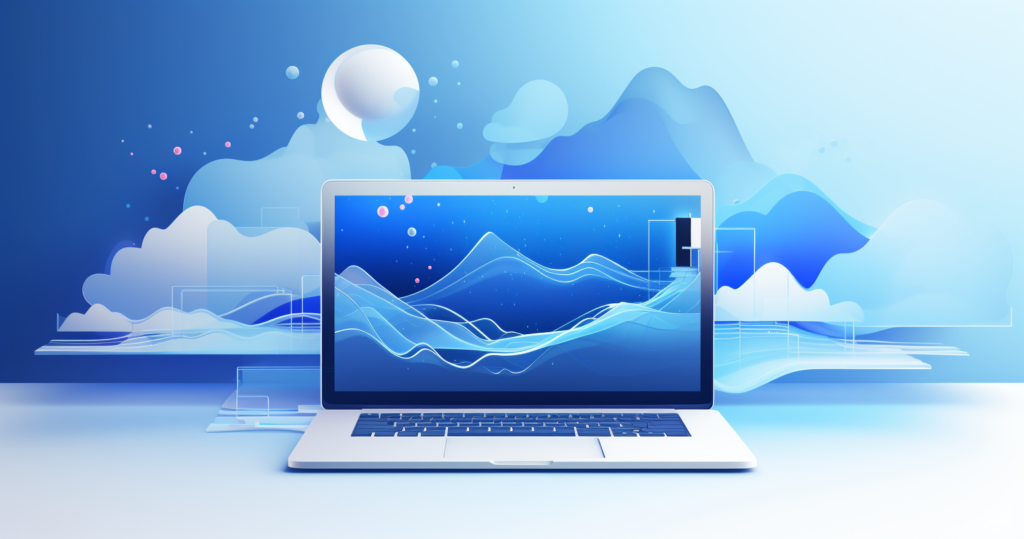 Why digital working time recording is indispensable for companies
Digital working time recording is more than just a trend; it is a necessity that offers numerous benefits for companies. In this conclusion, we summarize the most important points.
Legal conformity
By using a digital time recording system, companies not only meet the existing legal requirements, but are also prepared for future legal changes. The system ensures compliance with ECJ requirements regarding reliability, objectivity and easy accessibility of the recorded data.
Versatile features
Digital time recording systems offer a range of functions that make it easier for employees to record their time independently:
Simple recording of working times and breaks
Automatic calculation of actual working hours
Overtime management
Uncomplicated request for leave
Flexible check-in and check-out via different end devices
Support for payroll accounting
The systems facilitate payroll accounting by providing prepared data that can be processed directly. Integration with project management tools also enables simple calculation and remuneration of project-related working hours.
Error minimization
Digital time recording reduces the susceptibility to errors that can occur with manual recording and data transfer. One click is all it takes and the system automatically records the time.
Transparency and data security
The system provides complete transparency for all authorized persons and the respective employee. Data transmission is encrypted and access is only permitted to an authorized group of people.
Digital working time recording not only simplifies the management of working times, but also minimizes errors and ensures legal certainty. In view of the upcoming legal changes, now is the ideal time to implement such a system in your company.