Responsive web design
Professional Responsive Web Design tailored to all relevant devices by your agency from Berlin.
Responsive web design
One website, all devices
To keep up with the competition in today's world and reach your target audience everywhere, you need to be mobile and should know the advantages of Responsive Web Design. As an innovative web agency with an office in the heart of Berlin, we offer you services throughout the DACH region in the following areas WordPress development and Responsive Web Design.
Responsive web design as a success factor
Our full-service solution meets the highest standards and invokes a concept that puts you in an economically efficient position to reach new customers. Address potential customers with your website not only on the home computer or in the office but also on a mobile basis via smartphone or tablet computer at any place and at any time. Around 80% of all users today use the mobile Internet and prefer to stay on websites that are displayed perfectly and with precision, regardless of the display.
As a full-service web agency from Berlin, we are your contact for Responsive Web Design. We would be happy to explain to you in a consultation, which advantages you get through mobile websites and a professional as well as display-independent website concept. Furthermore, we will gladly explain how you can attract more visitors to your website thanks to Responsive Web Design and how you can win them as customers or prospects during their stay on your website.
Responsive web design, Google and WordPress
You don't get a second chance for the first impression! You should take this aspect into account when you put the design of your website in the foreground and think about the development of a unique and high-quality website. As specialists with many years of experience and know-how in WordPress and Responsive Web Design, we will be happy to take on your order, so that your website clearly stands out from your competitors and has chances of a good position in organic search on Google.
While WordPress used to be mainly geared towards bloggers and was rarely used for business websites or portals, times have changed in the meantime. Today, the combination of WordPress for websites of any kind and Responsive Web Design has become a significant combination for website owners, online store operators as well as entrepreneurs from various industries. WordPress impresses with its ease of use and cost efficiency thanks to the availability of many plugins and themes.
Search engine relevance
Achieve a top ranking!
In order to be found on Google and Co., to stand out from the competition and to get a significant position in organic search before your competitors, you should put Responsive Web Design in the focus.
The structured and professionally optimized presentation of your website on all end devices is now an important factor for both Google and your visitors. Google is increasingly focusing on the optimization of a website for mobile devices as well as its performance, so that for the foreseeable future, non-optimized websites will lose out in the rankings.
Web design from Berlin
As WordPress developer and programmer from Berlin we are at your disposal for a personal consultation. In it, we will discuss with you the aforementioned aspects regarding the optimization of your website for mobile devices, the Search engine optimization and relevance of a fast and performant website.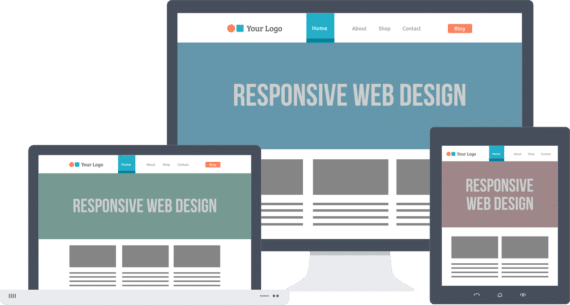 Our services include all relevant measures for Responsive Web Design: The creation of a concept for your website as well as the implementation on WordPress basis. Likewise, search engine optimization is an important aspect in the planning already in the development phase of your website. Include the mobile and flexible target group in your business and use Responsive Web Design to become findable via smartphone or tablet computer and thus be accessible for your customers everywhere.
With our full service offer we take over your order to fair conditions and offer you responsive web design and numerous other services.