Achieve higher sales with search engine optimization
As technically skilled and experienced Berlin SEO Consultants we help you with search engine optimization.
Search engine optimization
We help you to be found.
The most important thing of a website is that you can be found by your customers. Most prospective customers enter a term (so-called keywords) in search engines and usually click on one of the first hits. If you are now at the top of the list, the customer will come to your site and will most likely buy your product or request your services.
To reach one of the top positions in the search engine results pages (SERPs) of Google, Bing and other search engines, you can place advertisements. However, this is relatively expensive and costs you money per click. The goal of search engine optimization, often called SEO for short, is to reach the top positions without advertising. An important factor here is, among other things, the SEO text creation by our authors.
Different types of search engine optimization
The expert distinguishes between onpage and offpage optimization. Onpage optimization already plays a role during page creation. First of all, certain keywords are determined and defined in cooperation with the website operator and the agency. These are terms that the customer is likely to enter when searching for the service or offer of the site operator.
Regional keywords may also have to be taken into account. If you run a bakery in Berlin, you should use the keyword Bäckerei Berlin, otherwise you will receive clicks from customers in Munich, which will not bring you any sales. Thus, the regional or national orientation also plays an important role that must be taken into account. Before we start with the page creation or the redesign of the page, we determine the keywords together with you if desired. It is important that these appear in a certain density on the page.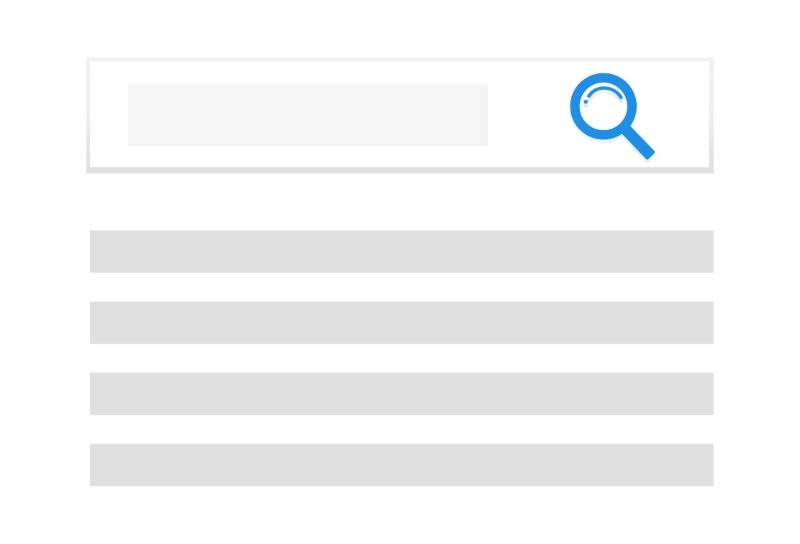 In addition to the content aspect in the form of texts, the appropriate markup in the source code, internal linking, the code quality itself and performance of the website are important onpage factors. We support you in all aspects of search engine optimization and advise you on the possibilities for new and existing websites.
Offpage optimization is about increasing visibility through actions outside the actual page. Especially important in search engine optimization are links that refer to your page from other pages (so-called backlinks). We take care that the link building in SEO is not done too fast. With an unnatural link building it can happen that Google & Co. will penalize the page and it will suddenly appear at the very back of the result lists.
Activities in social networks, especially Google Plus and Facebook, also have an influence on the ranking.
Text creation
Content for visitors and search engines.
Important in search engine optimization are high-quality and good SEO texts. For this reason, when creating text, we only work with very good and experienced authors who can write high-quality content according to SEO criteria. Thereby it is important for the text creation and content maintenance that new content is added at certain intervals.
If a page has not been maintained for several weeks or even months, it will drop noticeably in the results lists after a certain time. High-quality texts also have the advantage that they are linked more frequently. Each backlink from another page is a recommendation, which the search engines classify as particularly high-quality. This fact has been known for a long time. In the past, it was common for SEO measures to set the backlinks in article directories or web catalogs themselves. No great importance was attached to the text creation. Today this does not work anymore, because search engines know these pages and cannot evaluate such links or even negatively. We take care in our work to create only high quality backlinks, which will bring you a better place in the result lists.
SEO is efficient and cost-effective
SEO should be done not only for a few weeks, but over a longer period of time. If you have reached one of the first places with your website, you will not lose it again overnight. In the long run, search engine optimization is very effective. You keep customers on your site without having to invest additional money for advertising.