WordPress service you can trust
You work hard on your business. Our team of WordPress experts ensures that your technology is not holding you back.
WordPress Maintenance

Maintenance work and maintenance contract for WP
WordPress is one of the most widely used content management systems in the world and inherently secure. However, due to its widespread use, WordPress is also particularly vulnerable to attacks and hacker attacks. As a rule, known security gaps are promptly closed by WordPress core developers and plugin developers. However, you only enjoy this security if you regularly update your website and keep an eye on possible WordPress security gaps.
As soon as you miss the latest updates or do not install them in time, there is an increased risk for your WordPress installation. Occasionally, known vulnerabilities are quickly exploited, and your website may be vulnerable because of missing updates.
We not only update your website but also offer a complete maintenance concept including daily cloud backups, security scans, performance / uptime monitoring, and many other services.
If you are the do-it-yourself type and would like to install your updates yourself, our monitoring package is the right one for you. We create regular backups for you and keep you up to date on possible security problems.
Critical emergency?  Find WordPress First Aid here.
Maintenance service

Focus on your core business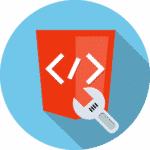 We would like to help you to concentrate on your core business activities by managing the monthly WordPress maintenance for you. On request, in addition to maintenance services we can also help you with the continued development of your WordPress website.
We offer our services to commercial customers who, for example, run blogs, company websites or online shops (WooCommerce) on the basis of WordPress and require support with WordPress maintenance.
No suitable standard solutions available? We are looking forward to getting in contact with you and would be happy to submit a customized offer for your WordPress website(s).
Individual work:
Adaptations to the theme of the page, setup of additional plugins, development of plugins or performance optimization may be part of a maintenance package or can be ordered separately.
Here you can find an overview of all the services that we as WordPress developers and programmers can perform for you.
Maintenance packages

Standard packages or customized maintenance and services for WordPress
Monitoring
Maintenance Service
most booked
Maintenance Service Pro
Customized
Price from
(for 3-month payment in advance)
49€per month
plus 19% VAT
79€per month
plus 19% VAT
159€per month
plus 19% VAT

Customized
plus 19% VAT
minimum Term
6 months
6 months
6 months
-
Update-Service
Woocommerce Maintenance
(Store Maintenance)
WordPress-Updates
Plugin-Updates
Security
Cloud-Backups

(daily)

(daily)

(hourly)
Proactive Protection
Daily Malware and Security Scan
Uptime Monitoring
Performance-Monitoring
Service and other Monitoring
Incl. Phone Support for WordPress
15 min / month
30 min / month
Optional: Keyword Monitoring
5€ / month
5€ / month
Regular Report
Additional Services
Optional: Installation and Configuration of Security Plugins
30€ / one-time
30€ / one-time
30€ / one-time
30€ / one-time
Optional: OnPage Monitoring of Website
25€ / month
25€ / month
25€ / month
White-Label for Agencies
Optional: Repair
100€ / hour
80€ / hour
45 min. included
80€ / hour
80€ - 100€ / hour
Request now
Request now
Request now
Request now
Costs associated with a maintenance contract
Above, we have put together several standard packages for maintaining standard WordPress corporate websites, blogs, and online stores (WooCommerce).
In the case of large websites or stores with customized plugins, we are happy to submit a customized offer. To make the process as easy as possible for you, please use the linked form for a maintenance service request.
FAQ – frequently asked questions and service details
On the right side, you can find further details about our WordPress maintenance contracts as well as information about frequently asked questions.
If you have any further questions or would like to contact us about a customized offer, please do not hesitate to reach out to us:
Do the maintenance packages apply to every website regardless of the size?
We try to accommodate all standard WordPress corporate websites, blogs or WooCommerce stores with our standardized packages. However, due to the uniqueness and potential complexity of each website, we cannot offer the packages for every WordPress website.
After your request, we will review your website and the installed plugins. Should it turn out that maintenance work for your website would go beyond the scope of our standardized packages, we will make you a customized offer.
Is a maintenance contract valid for several websites?
No, for each WordPress installation separate maintenance contracts must be signed. Multisite systems are also excluded from the standard packages and require an individual request.
How often are updates carried out?
We update WordPress and plugins at least once a month or as soon as we hear of security-relevant updates.
What means repair?
Should compatibility problems or errors arise after a plugin, theme or WordPress update, we will fix them at the agreed hourly rate.
What does OnPage Monitoring include?
A detailed OnPage analysis is a cornerstone for a good search engine ranking on Google & Co. We regularly monitor your website using automated crawlers and inform you once every 3 months if there are any issues that might negatively influence your ranking or website performance. Potential issues range from erroneous headings, errors in metadata, duplicate content, missing URLs (404), performance data and more.
If you need help resolving the errors, we will be glad to help and submit an offer based on the agreed hourly rate.
Which questions are answered by phone support?
As far as possible, we will answer general questions about WordPress as part of our phone support. Questions can range from your theme to used plugins, and more. You can find additional information in the WordPress Support section.
What counts as editorial work?
Editorial work covers content maintenance, for example, publishing of given content (copy, images). Copywriting is not covered.
What means Proactive Protection?
Should we become aware of a potential threat to your WordPress websites, for instance, due to current news or other sources, we will update your website as soon as possible.
Is the maintenance contract a security guarantee against hackers or attacks?
Regular updates and maintenance significantly reduce the risk of hacking or other malicious use of your website. However, we cannot offer a guarantee against hacks, malware infections or other attacks.
The security of a WordPress website depends on several factors, of which regular maintenance only contributes a part. If you have further questions about this topic, please contact us directly.
What are the terms of payment and which payment method is accepted?
We invoice the flat-rate remuneration for the maintenance contracts for 3 months in advance. If additional costs arise due to repair work or other services, we will invoice those extra at the end of the month.
You can transfer your payments or have them conveniently collected by SEPA direct debit.
If you are interested in a monthly payment method, this is also possible for a small surcharge.
Which login credentials are required?
To be able to react as quickly as possible in an emergency, it is important that we have all relevant access details. These include, for example, the following:
WordPress Administrator Access
(S)FTP access
SSH access (if available)
Access details to MySQL database and PhpMyAdmin
Access to the panel of the webhoster if required
Are fee-based or premium plugins also updated?
If you use paid premium plugins on your website, the license costs are not part of the maintenance fee. We can extend the plugin licenses for you and then invoice the corresponding license costs, or you can purchase the licenses yourself and provide us with the corresponding data.
In some cases, we already have developer or agency licenses for certain plugins, so that we can extend your premium plugins at more favorable conditions or even free of charge.
Are updates first tested in a test environment?
Unless agreed otherwise in the maintenance contract, we will install updates directly on the live page. Should problems arise, we can restore an earlier backup version or offer a paid repair.
Do I have to change my webhoster for the maintenance service?
No, we maintain your website on your existing web space. If this is not ideal for your WordPress website, we will be happy to advise you. In principle, however, you can stay with your current web host, a switch is not necessary.
Is the website offline during updates?
In general, the website is accessible during updates and, depending on the update, only for a few minutes in a maintenance mode. However, unpredictable problems during an update can cause downtime.
Where and for how long are the backups stored?
We store your website backups on an external service so that we can preserve the data even if there are server problems. The backups are stored in an Amazon AWS S3 Bucket in Ireland (Europe).
Backups are created incrementally and backed up for 30 days. If necessary, we can restore your website with a few clicks.
What is Performance Monitoring?
We regularly monitor the current performance of your website. That helps to track whether changes or updates cause a change in performance.
What is Uptime Monitoring?
We monitor whether your site is unavailable due to overloads, server failures or other problems. Without uptime monitoring, it is usually not possible to detect whether a page has downtime.
Keyword monitoring, what is this?
Give us the most important keywords for your website, and we will monitor your ranking accordingly. On request, you can receive weekly or monthly reports on your keyword ranking.
We monitor and evaluate a maximum of 100 keywords per website.
WordPress Support
As far as this is included in the selected maintenance package, the provider supports the customer by phone in all important matters concerning WordPress, plugins, themes and more. We invoice support services that exceed the contractually agreed time at € 20.00 net plus VAT for every additional 15 minutes.