In the dynamic field of technology, artificial intelligence (AI) has the potential to revolutionize the search for more efficient search engine optimization (SEO). In the following article, you'll learn how AI can speed up, simplify and make your SEO process more productive.
AI tools that promise "real-time market analysis" perfectly personalized user experience and "SEO at the push of a button" have experienced a real boom, driven by the hype around AI technologies such as ChatGPT, Google's Bard and Midjourney. While it's not yet clear which of these tools will catch on in the long run, they can still offer significant benefits for SEO agency work.
Instant keyword research with AI
AI text generators based on the advanced GPT-4 model are masters in generating lists and variations of different terms. Therefore, they provide valuable support for keyword research, especially for new or unfamiliar topics.
Chatbots can provide valuable data despite the need to watch out for misinformation, especially in well-defined subject areas. For example, if you want to get a list of all adjacent neighborhoods or clarify the difference between two similar terms, a chatbot can provide answers quickly and efficiently.
Some AI SEO tools offer features such as keyword grouping and real-time trending keywords. However, these features can be limited in practice, as few SEOs have the resources to create agile and volatile content that ideally requires such features.
Distinctive content through time savings
Despite the excitement around AI text generators, we should be clear that human copywriters are still irreplaceable in SEO. While applications based on GPT-4 can generate fluid and meaningful text, there are two major hurdles to fully AI-driven content creation.
The first hurdle is the known problems of AI texts such as misinformation, repetition, and lack of context. However, these problems can be fixed with human input and corrections.
The second hurdle is the need to stand up to the competition in SEO. Now that everyone has access to the same AI tools, there is a risk that they will all produce similar texts. Therefore, to stand out, you need to create unique, better and more helpful content than your competitors.
Fortunately, AI tools can help with this. They can show us what content our target audience wants to read and help us create SEO texts by generating ideas for headlines or paragraphs. A copywriter who uses a text generator for support thus saves considerable time, which can be used for creating unique content.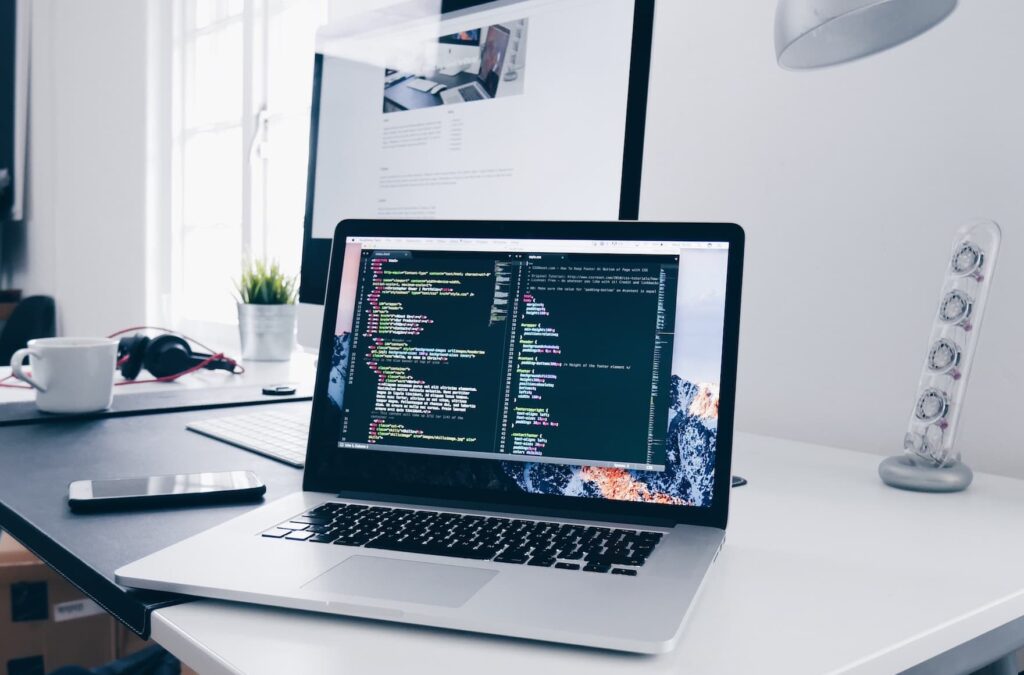 Efficient on-page optimization through AI
Google's future vision of organic search brings profound changes that SEOs should prepare for. One important aspect here is the increasing importance of shopping graphs and rich structured data.
AI tools can automate the delivery of this structured data and create a knowledge graph for your website. They make it easier for Google's algorithms to understand your content accurately, improving your ranking chances.
AI tools can also automate the maintenance of internal links on your website. Furthermore, they can simplify the creation of Google snippets. However, it is important that you check the AI-generated snippets for compliance with the character length.
Improved data analysis and preparation through AI
One of the strengths of AI is its ability to process large amounts of data. With AI, we can analyze user behavior during search and on our websites to optimize our website for organic search and better understand what users expect from us.
AI tools can detect patterns in large amounts of data that are hidden from other technologies. In addition, "simple" chatbots such as ChatGPT can help with the preparation of your own data, which means significant labor savings - a major advantage of AI.
Artificial intelligence can make search engine optimization faster, more accurate and more efficient. Although many AI tools on the market make promises they can't currently fulfill, the future development of these tools could exceed our expectations. Looking at Google's plans and the prospect of new, even more powerful AI tools, the future of SEO is more exciting than ever.