This training video has been updated with a free premium theme and many other features that are available online: WordPress online course for creators and users.
This training introduces you to the world's most widely used content management system: WordPress. Over 60% of all websites whose CMS is known use WordPress to manage their content.
If you have always been interested in WordPress or generally wanted to run your own website or blog, but did not know how to do it, then I have the right offer for you:
This 6h training introduces you to WordPress from scratch. You will learn everything about WordPress, from installation to management and administration. The training does not skip a single step in the setup process, and you will learn all the relevant settings and steps on your way to a complete WordPress website.
The training covers all steps from installation and theme setup to the finished website.
Content:
Getting ready to use WordPress
Dashboard Features
Administration and Content Management
Working with media
Setting up and installing themes
Creating WordPress Backups
Setting up and using plugins
Plugin recommendations
and much more
Information about the DVD:
Author: Pascal Bajorat
Publisher: 4eck Media GmbH & Co. KG
Download Price: 29,95€ incl. VAT
Download Size: 800 MB
View DVD in Store
ISBN: 9783944091600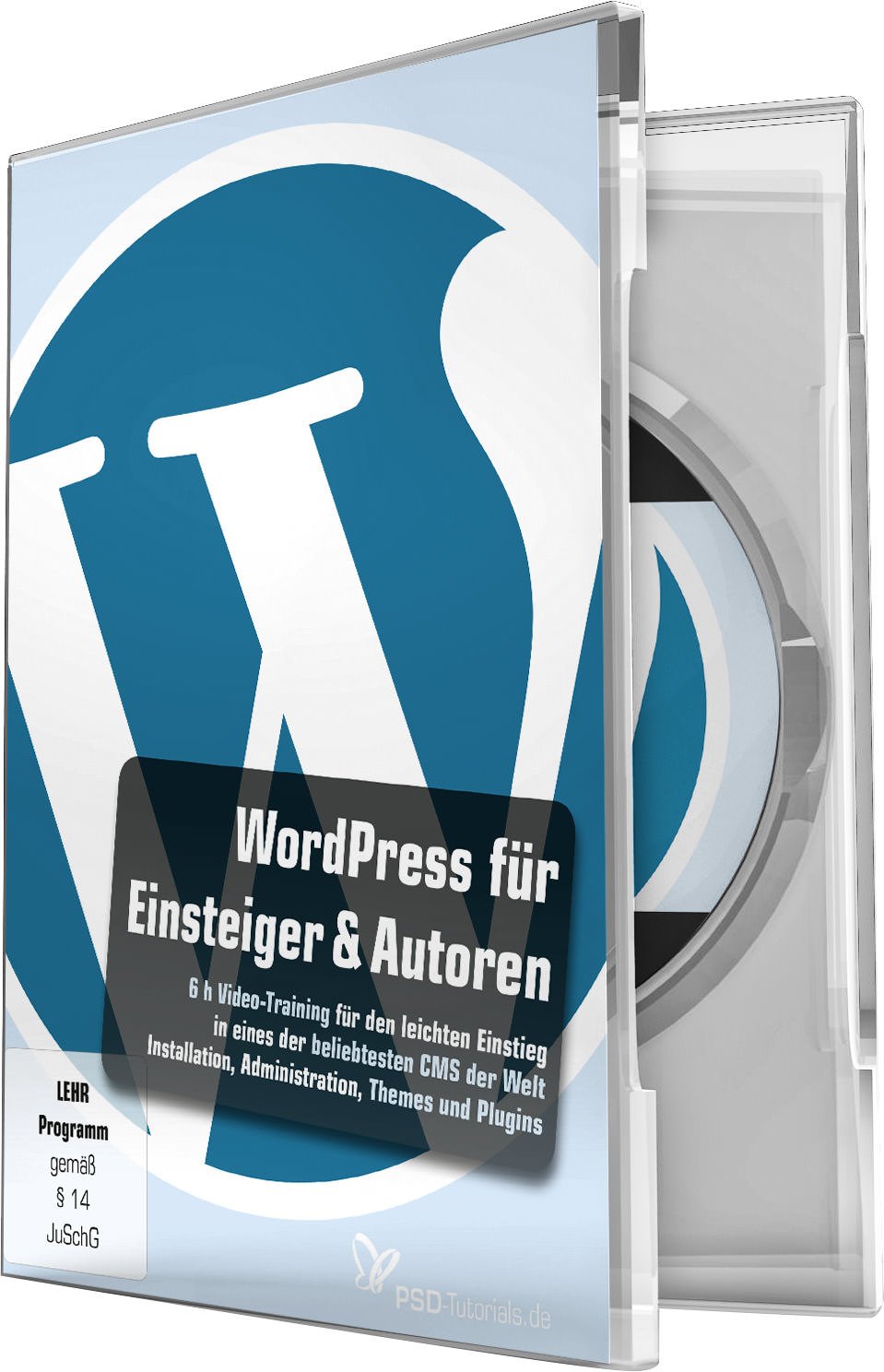 Information about the DVD:
Author: Pascal Bajorat
Publisher: 4eck Media GmbH & Co. KG
Download Price: 29,95 € incl. VAT
Download Size: 800 MB
View DVD in Store
ISBN: 9783944091600