Our references
Amadeus FiRe - Academy
Amadeus FiRe - Academy
The Amadeus FiRe AG based in Frankfurt am Main, has been a specialized personnel service provider in the commercial and IT sectors for temporary staffing, permanent placement and interim management for over 30 years.
Together with the Group's own subsidiaries, the company offers training and continuing education in the areas of tax, accounting and controlling, as well as human resources, labor law and information technology.
On behalf of Amadeus FiRe AG we developed the online information offer for the Amadeus FiRe - Academy.
Our services:
Website design and structure
Development of the web design and imagery
Technical development of the website based on WordPress
Consulting, training and support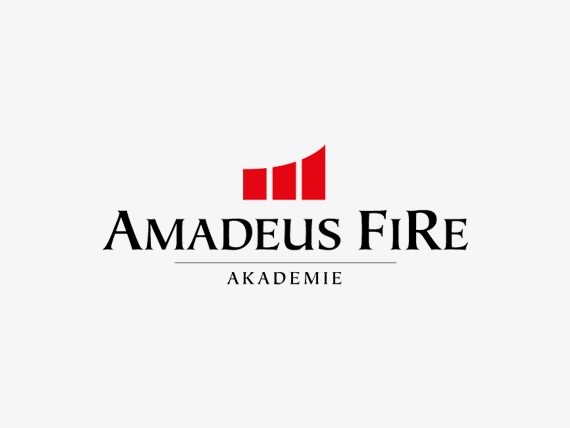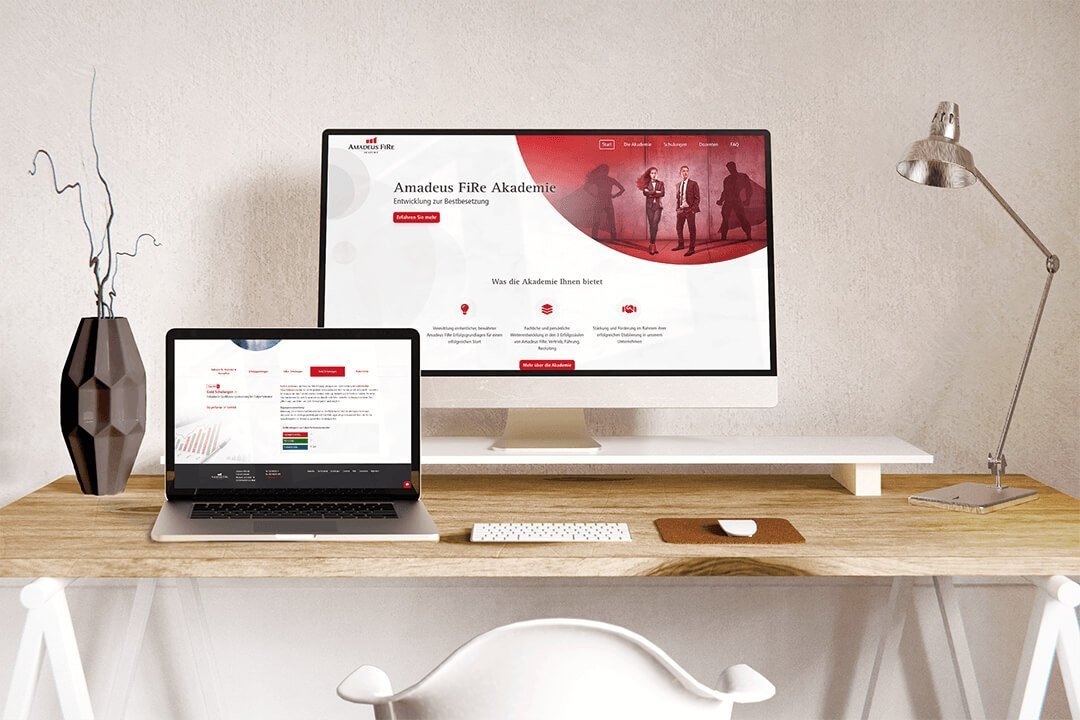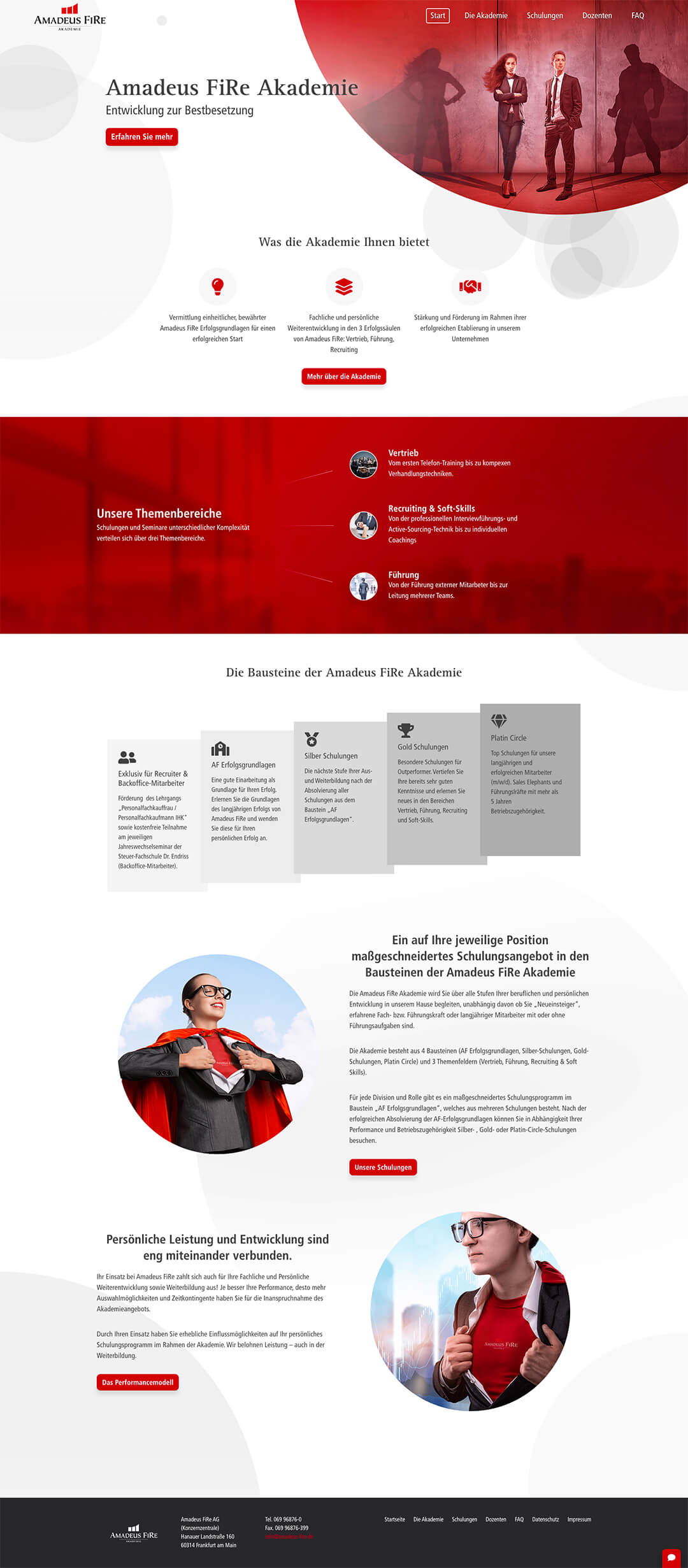 Have we aroused your interest?
Let's tackle your project together!