Our references
Lekker energy
Lekker energy store, intranet, tariff calculator, quiz, and much more.
Since 2020, we have been supporting Lekker Energie GmbH (part of SWK Stadtwerke Krefeld AG) in the further development and maintenance of the corporate blog (Lekker energy store) as well as various individual projects.
Among other things, tariff calculators were developed and connected to the APIs of the energy supplier. The company's intranet was designed and implemented, and quiz systems were developed for internal employee engagement and marketing purposes.
 Our portfolio of services includes:
Concept & Consulting Services
Design & Graphic Work
Development / programming of different tools
Maintenance of various websites of the company
Editorial support with intranet and corporate blog
Search engine optimization
Interface connection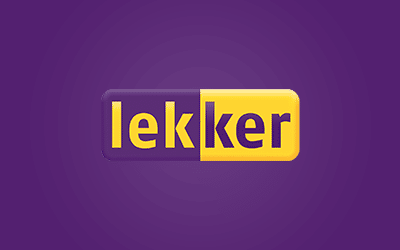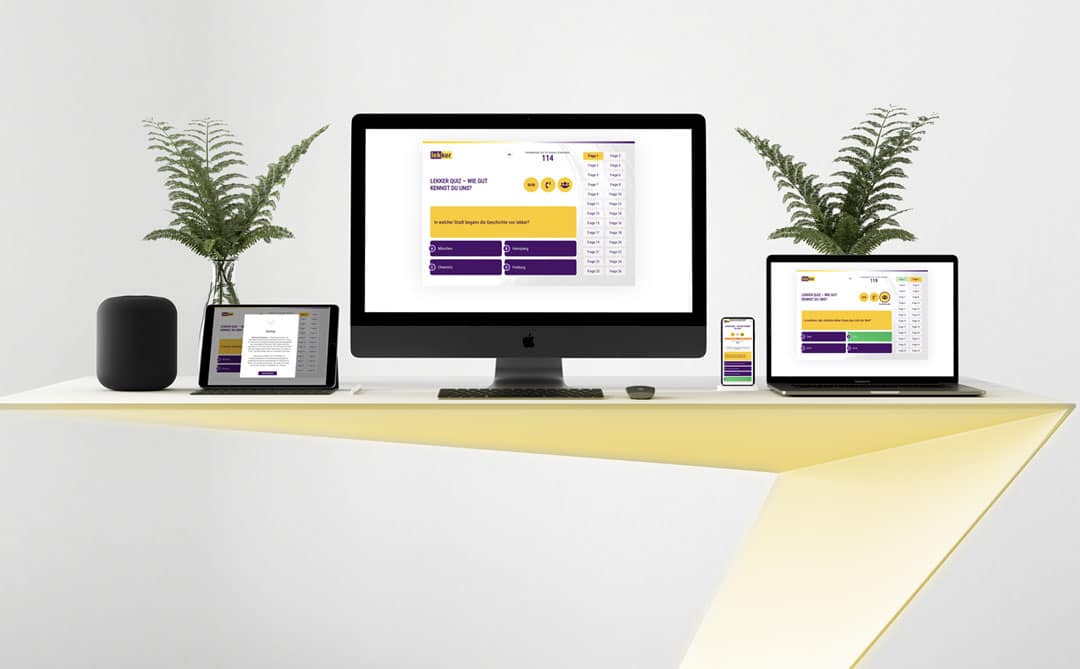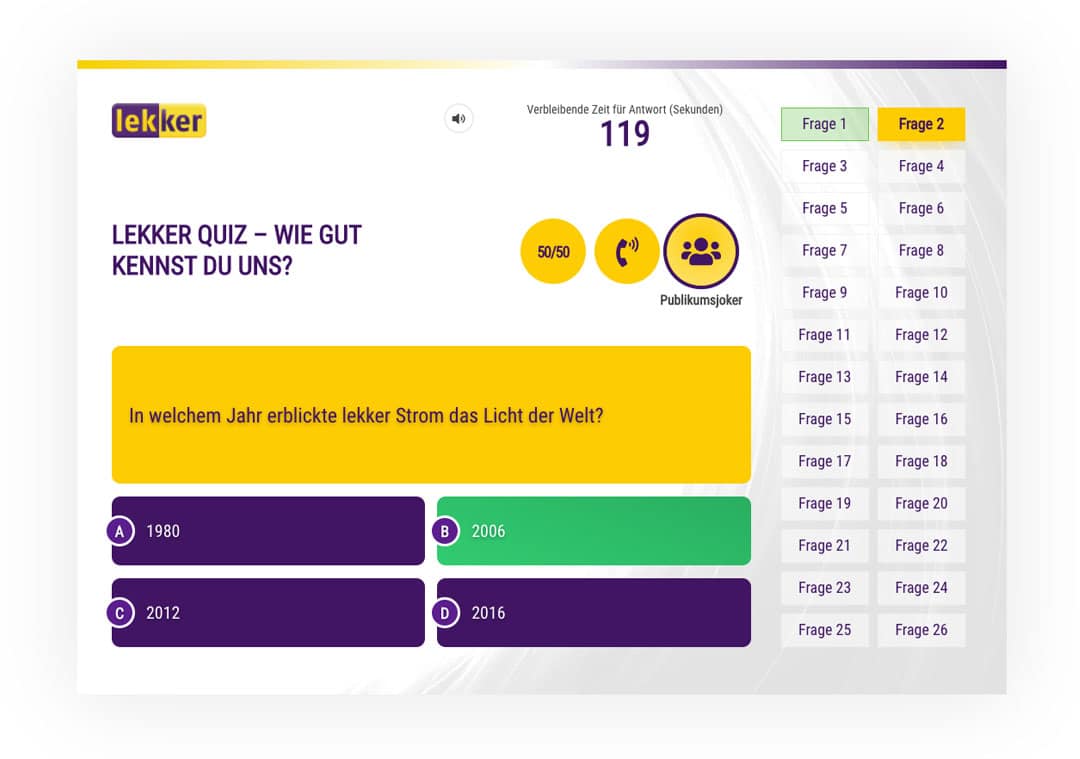 Quiz game for Lekker Intranet - screenshot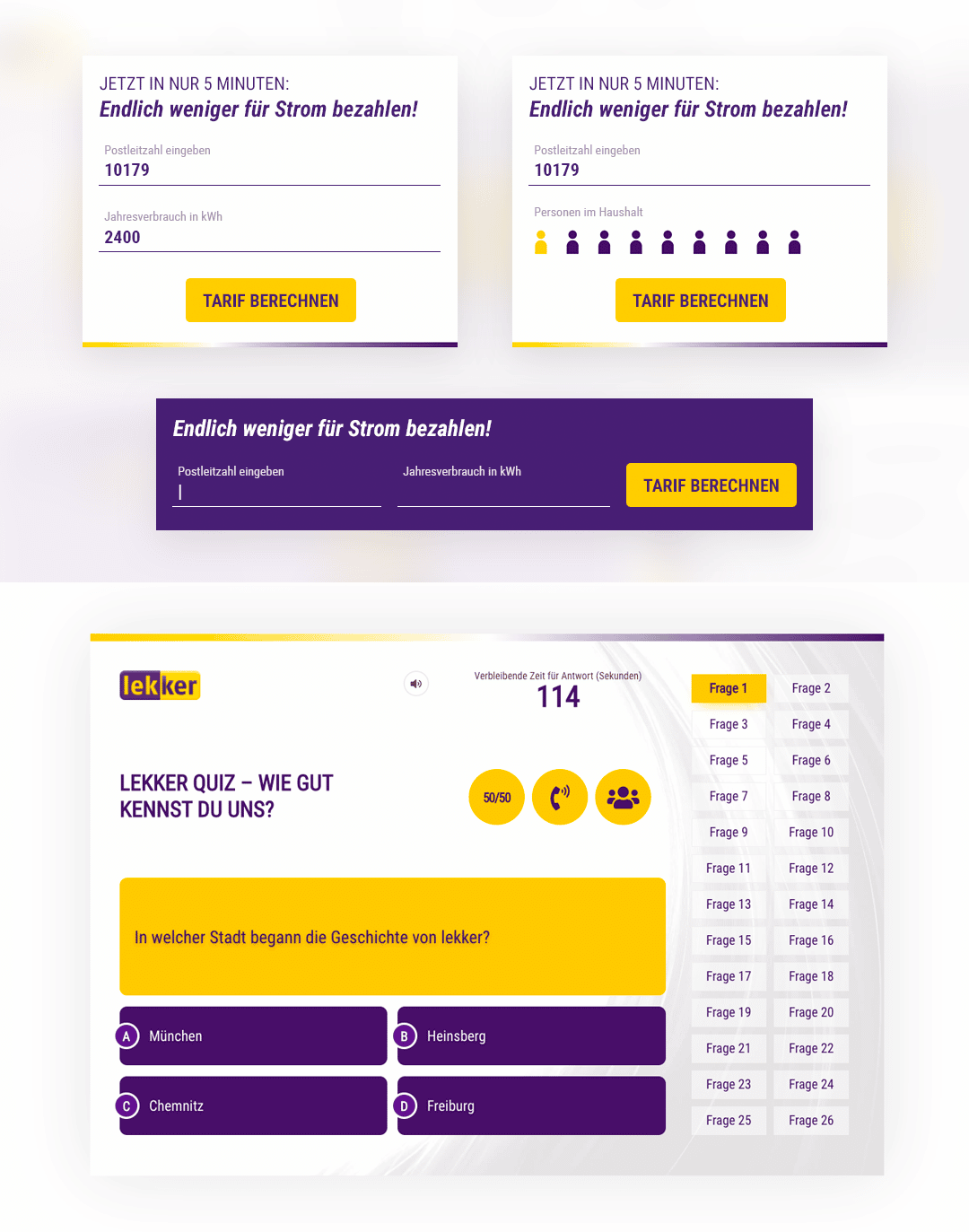 Have we aroused your interest?
Let's tackle your project together!