Our references
NOCERA & STRUB AG
NOCERA & STRUB AG
The website of NOCERA & STRUB AG from Niederuzwil (Switzerland) was submitted for programming on behalf of the supervising agency.
The homepage features an Alfa Romeo staged with jQuery animations, the subpages are characterized by a modern design and flexible programming.
For the perfect presentation of the different subpage designs, flexibly usable page templates were created and a specially developed WordPress framework was used, which integrates perfectly into the structure of WordPress and facilitates the editing of the content.
Services:
HTML5 / CSS3 basic implementation
WordPress Theme Creation
Creation of the various page templates
jQuery animation
Team management
Contact form
CSS3 Font Integration
Search engine optimization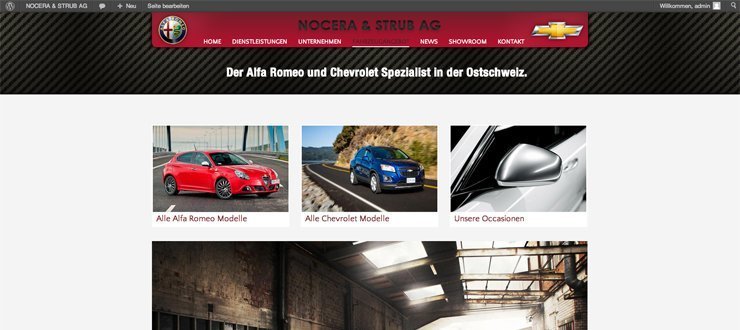 Have we aroused your interest?
Let's tackle your project together!