The fact is that the visual details of a website make the first contact with visitors. With this background alone, you should choose "good web design" and focus on the aesthetic effect of the website, but also on its functionality.
Good or not good? The effect of the first impression!
That there is no second chance for the first impression is almost a phrase due to the inflationary use of this thesis. But if there is one area where this statement is particularly true, it is in the effect of web design in relation to the sales of a homepage. Everywhere there is talk about the immense importance of the design of a website in relation to the interest of the target group. Therefore, we would like to show you what is really behind the term good web design and what factors make up a high-quality web solution. Good in terms of color and graphic design is partly in the eyes of the beholder, of course. Only if the web design fits your industry and the company, it will establish itself and appeal to your target audience. Away from these aspects, there are a few basic details that apply to any web design and should be implemented in the design of all homepages. Good web design is not only visually attractive, but
works technically flawless
loads quickly
is responsive (accessible on all mobile devices)
is well structured
comes without hidden background files
has HTML codes for the Google crawler
is harmonious in color.
If only one of these factors is missing, this circumstance can affect the attractiveness and acceptance of the website. As it turns out, the influence of web design goes beyond the visual appeal to the target audience and includes other details that require professional programming.
Functional, modern and unique at the same time: how does that work?
In the core segments, you need to base web design on three stable pillars. The safe functionality, the modern look and the uniqueness of the design are in focus. For experienced web designers, this coherence is not a challenge. Those who design a website and are not familiar with the explicit requirements and their implementation, not infrequently learn the pitfalls of faulty and not target-optimized programming. In the age of digitalization, the overall impression of a website has gained in importance and is a decisive criterion that potential customers directly associate with their offer. Good web design leaves a positive impression and shows the visitor that you value quality.
As a result, the quality of the homepage is also continued in your product and meets the demands of the customer. In the case of a poorly functional, unfashionable or non-unique homepage, these features are also placed in the context of the offer. This means that if there are functional limitations on your website, a potential customer will conclude that the same errors exist in your product due to carelessness or lack of interest in quality.
Therefore, it is always advantageous to hire a professional and consult them to implement your ideas for the website. Even the smallest mistakes have a detrimental effect and stand in the way of the predicate "good web design". Outside are the personal visual preferences of your customers, on which you have no specific influence in the development of a homepage. People's aesthetic sensibilities are variable and rule out blanket solutions when it comes to color or working with complementary colors, for example. Since there is no uniform structure of sensation in this area, the point can be neglected in terms of good web design and its creation.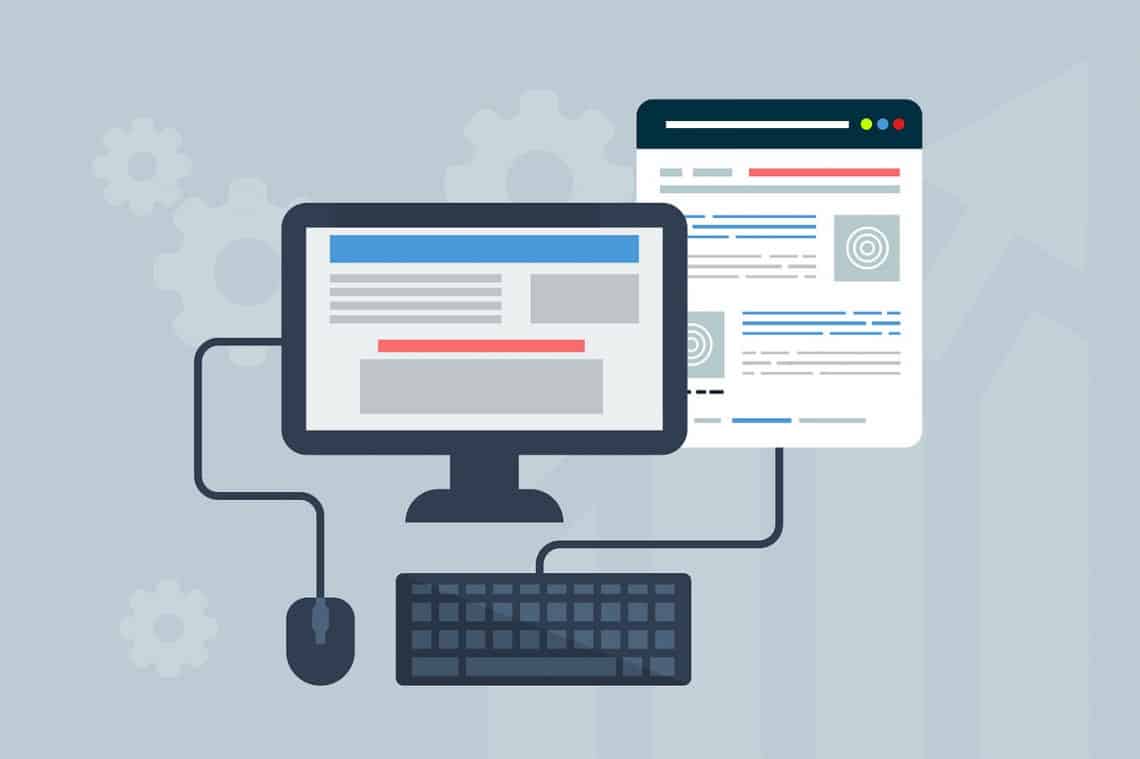 The impact of the website on local business operations
To classify this context with the right rating, you need to know the change in your customers' search behavior. Today, before deciding on a restaurant, a local store, a hotel or a service, people go searching on the web. Here, the best offers are brought to the attention by the placement in the Google ranking. But even a top ranking position is not enough to convince the discerning customer and show him why you are the right contact. After they have found you on Google, the decisive moment occurs. In the first three seconds of looking at your home page, the decision is made - for you or against you.
Good web design with an appealing visual structure and menu navigation that is transparent at first glance pays off. The visitor will continue to stay on the page and view the information he came to you for. Your local business benefits noticeably from good web design. So-called spontaneous visits to a restaurant or retail store have become rare. Since there is infinite potential for comparison at any site, customers choose more carefully and want to know about your business even before they visit your presence.
Think of web design as your virtual shop window and give it the same attention that you give to the window in your retail store. There, too, it is explicitly about high-quality design, customer-oriented design and your unique selling proposition, which must be recognizable even at a quick glance at the displays. If you handle your website in the same way and look at web design from this perspective, it won't be difficult to choose a professional, appealing and technically as well as aesthetically good solution.
The effect of web design does not tolerate compromise
On the Internet, "for and against" decisions are made far more quickly than in reality. While a customer spends up to a minute in front of a glass shop window, he takes just three seconds on the Internet. In this short period of time, good web design creates an emotion that animates the visitor to act subconsciously. Long before a person consciously decides to click on your offer, he has already made this decision subconsciously. We have made the experience that good web design is a multiplier in customer acquisition and thus your foundation for a successful business. Exclude coincidences concretely.
You can choose high quality web design without any hesitation. Write to us and let us make you an offer. With know-how, many years of experience, creative flair and core competence we will turn your virtual shop window into a customer magnet. Good web design is as natural for our agency as the good quality of your products is for you!