At a time when data protection and online privacy are becoming increasingly important, Meta, the company behind social networks Facebook and Instagram, appears to be charting a new course. This article looks at Meta's alleged plans to introduce ad-free versions of its platforms for users in the European Union. It also discusses the context of the strained relationship between Meta and EU regulators.
Advertising freedom as an option?
According to New York Times reports based on anonymous sources, Meta is considering the possibility of disabling ads in its popular social media apps for EU users. However, these ad-free versions would not be free, but would come with a price.
Meta and the EU: A complicated relationship
The relationship between Meta and European Union regulators has been strained for years. In particular, the General Data Protection Regulation (GDPR), which came into force in 2016, has drastically changed the rules of the game for companies in the digital space. Not only has the EU enforced strict data protection regulations, it has also imposed specific requirements on Meta, such as prohibiting the aggregation of user data across its various platforms.
Meta has already been fined €1.2 billion for violating the GDPR. This happened due to the transfer of user data from the EU to the USA.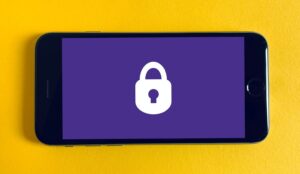 Cautious steps and regulatory concerns
Meta seems to be cautious about launching new services due to existing EU regulations. An example of this is the delayed launch of the Threads platform in the EU. This could be seen as an indicator of the company's concern about the upcoming Digital Markets Act (DMA), which will further restrict the use of personal user data.
Opt-in and opinion from Meta
The Verge has reported that Meta has already taken steps to allow EU users to opt out of targeted ads. There are also discussions about an opt-in rule for all EU users.
So far, Meta has not issued an official statement on these plans. Nevertheless, this step could be interpreted as a reaction to the EU's data protection concerns and regulatory requirements.
Conclusion
Meta's possible launch of ad-free versions of Instagram and Facebook could be a turning point in the relationship between the tech giant and the European Union. While official confirmations are still pending, this development shows how complex and dynamic the interactions between major tech companies and regulators are in today's digital landscape.