We are your
WordPress Agency
WordPress is the most used content management system in the world and is perfect for making your job as effective and easy as possible. There's a reason that 66% of all websites worldwide use WordPress, we'll tell you...
WordPress Agency
Design, Themes, Plugins, Shop, etc.
With more than 66 million installations and a market share of 66%, WordPress is one of the most successful content management systems in the world, and quite rightly so, because it offers a perfect foundation for most websites and can be extensively customised. Thanks to more than 30,000 free open source plugins / extensions (+ several thousand commercial extensions), some of which come from our company, WordPress is perfectly suited to implementing even complex websites or functions. Existing plugins can positively influence the development costs. This means that the wheel does not have to be reinvented for every website and yet every website is unique.
As a WordPress agency in Berlin and Bielefeld (Lippe/OWL), we have of course specialised completely in WordPress over the past few years, as it represents a secure, low-maintenance and flexible basis for us as developers and a simple and at the same time comprehensive system for you as a customer to manage your website with all its content.
There are the right components for every project, whether a simple website, online shop or individual functions. There are ready-made software modules for many standard use cases and everything else can be easily expanded.
Compared to many other systems, WordPress is very easy to use, but at the same time it offers the possibility of presenting extensive and complex issues well so that they can be edited accordingly. Thanks to the constant further development of the system, it is comparatively secure and has a state-of-the-art technical basis.
We specialise in the development of WordPress websites and extensions and can offer you a comprehensive portfolio of services. You can find more information on this on our Services page in the WordPress Developer section.
Our services as a WordPress agency
As a professional WordPress agency service provider, we can offer you a full range of services or individual services from our portfolio. No matter what you want, when it comes to WordPress, you've come to the right place.
Theme development
In simple terms, themes are the technical design templates in WordPress. Almost every web agency can work with ready-made or prepared themes, and so can we. However, we also offer you the completely individual design and technical development / programming of your own WordPress theme. 100% individual and tailored to you and your project.
Plugin programming
WordPress plugins represent functions or functional extensions in the CMS. Professional requirements often need their own and individual functions for various processes or activities. Whether it's a small extension or a larger software implementation, we programme WordPress plugins according to your specifications and realise your function and system extensions. Of course, the maintenance and care of the systems is also no problem.
Online shop with WooCommerce
If you want to sell products, services or virtual products online, WooCommerce is the right shop system for you. The WordPress extension enables professional and strong-selling online shops. We are happy to take care of the technical development and legally compliant set-up. Furthermore, our developers can easily integrate individual connections or sales solutions.
Tasks of a WordPress agency
We offer the creation of strong-selling and innovative websites, blogs and shops with WordPress or Woocommerce. This CMS has the advantage that it is easy to install and can be completely managed by the customer. If you need a high-quality and tailor-made website that is easy to administer, WordPress is a very good choice.
WordPress is a content management system
WordPress is a so-called content management system (CMS). Compared to many other systems, WordPress websites are relatively easy to maintain and install. This results in a clear cost advantage over other systems.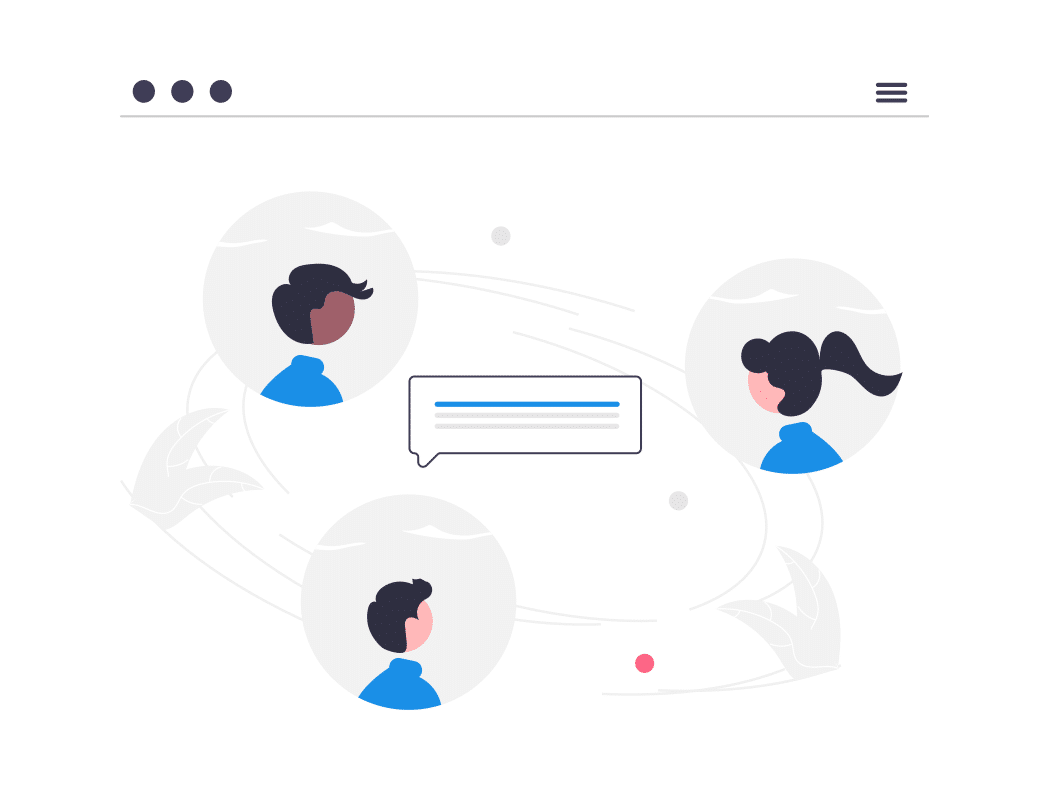 So-called themes are used in WordPress development. A theme is the graphical interface that will later make up the design of your website. The theme describes the presentation and partly the functionality of your website. We help you to choose a ready-made theme as well as to set it up if you decide to use a ready-made theme. You can choose different colours yourself, change the images and completely remove elements from the theme that are no longer up-to-date.
However, our real specialisation lies in individual themes that fit your product and your company exactly. In doing so, we work closely with you from the very beginning so that we create a website that corresponds to your ideas and the corporate design of your company. Starting with the conception of your online presence, through the design and technical implementation, to the development of special solutions for your WordPress website.
You can find more information on this topic and our services on our service overview.
WordPress care, maintenance and service
WordPress works like an application on the internet. You receive a user name and password and log in with them. Once you have successfully logged in, you will be taken to your dashboard. This is the control centre of your website. Here the user can change the appearance of the page, add new functions or switch off others. We will be happy to explain to you exactly how the individual areas, the so-called backend, work. This only takes a little time, because most of the functions are almost self-explanatory.
Maintenance & care includes that we support you with the regularly occurring maintenance work in the context of your website. This includes, for example, regular updates for the WordPress core installation, your plugins and, if applicable, the theme. We take care of setting up and creating regular backups, as well as securing your website against malware or other threats.
Of course, we also help with the little things in life: We are happy to update the content on your website for you or support you with the creation of new content.
The range of functions of WordPress
With WordPress, you use a CMS with a wide range of functions. We use it to create a complete website that you can easily customise and manage.
So-called plug-ins expand the application possibilities of the software. For example, there are plug-ins to optimise the texts according to the aspects of search engine optimisation or extensions with which the current and past visitors to the page are recorded.
Widgets are also helpful. These are small software components with which the page can be additionally customised. Among other things, the website operator can add certain elements (for example HTML codes) to the sidebar or other dynamic elements.
If you have any further questions about WordPress development, please do not hesitate to contact us.