WordPress and WooCommerce
Together a strong team for your e-commerce success. No matter where your customers are, with an online shop you are also already there and available worldwide.
Your e-commerce entry
Start with a professional online shop
An appealing and informative web presence is essential for a successful company today. The internet offers an excellent opportunity to win new customers and to inform existing customers about news and updates.
Anyone who sells products and services should design their online shop attractively in order to be found in the jungle of the World Wide Web. In order to present your own website impressively, you need good planning and implementation. As specialists, we are happy to take over the creation, care and maintenance of your online shop, professionally, individually and reliably. We work with a combination of the shop software WooCommerce and CMS WordPress.
The optimal shop solution for everyone
Do you only have a small online shop or do you work as a professional mail order company? The requirements for your web presence and the processes in your ordering system depend on the very specific needs of your company. Important criteria are the range of functions, the usability, the possibly desired multilingualism, product presentation, search engine optimisation, intelligent search as well as the possibility of expansion.
Support, target groups and above all the budget must be taken into account. Together with you, we will find the optimal solution for your internet shop, from creation to maintenance.
As an innovative web agency, we are located in the heart of Berlin, in the famous StartUp Campus, the Factory Berlin. The company was founded in 2006 in Ostwestfalen Lippe and continues to be managed from here. In OWL, we are mainly active in the region around Bielefeld, but we serve our customers in the entire DACH region. Our speciality is individual web design and the development of WordPress websites. We are flexible and let your ideas inspire us, contact us right away.
WordPress and WooCommerce
A great team in a team
Low-cost online shop with WooCommerce and WordPress: Small companies in particular find it financially difficult to set up their own website with an ordering system. What amount should be invested if the budget is rather small at the beginning?
The optimal solution is called WooCommerce in combination with WordPress. WooCommerce is on its way to becoming one of the most successful eCommerce platforms. We implement your shop based on WordPress and WooCommerce. We are happy to take care of setting up the basic settings such as taxes, shipping options and checkout, creating products, using vouchers and order management.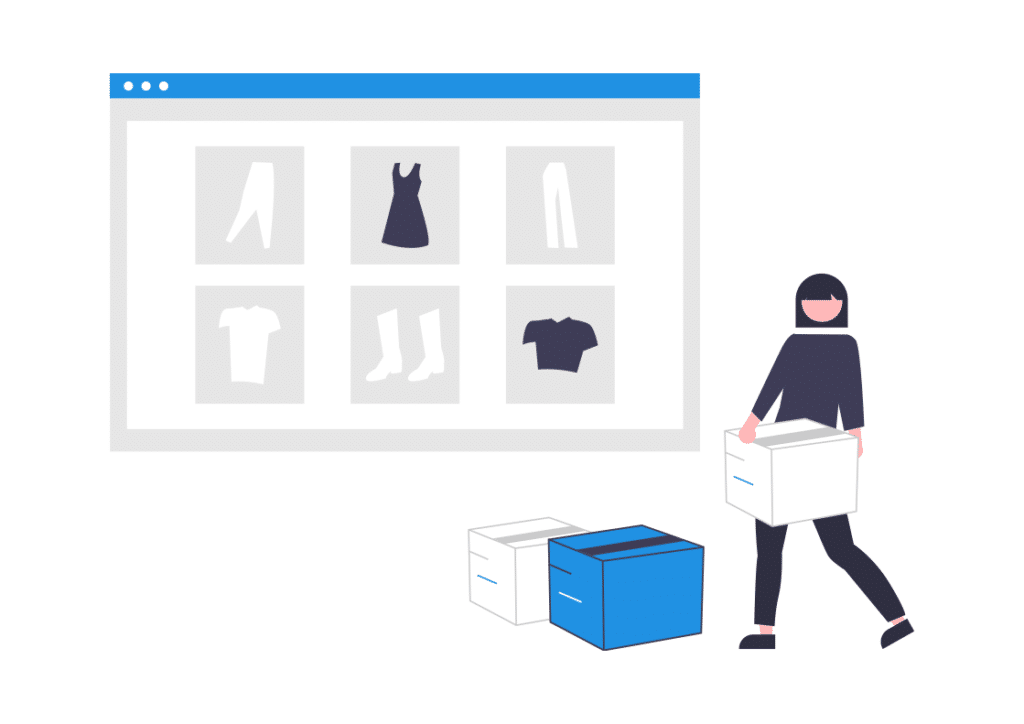 In addition, it is possible to work with external, variable and affiliate products. You have the possibility of expansion through additional plugins. Marketing tools are also available.
We create an appealing product presentation and successful texts for you. The advantage is that an online shop created with WooCommerce is affordable for everyone.