WordPress course online and anytime: You want to create a blog or a website but do not know how and where to start?
With the "WordPress course for creators and users" you set the right foundation. Start from scratch to use the most widely used content management system in the world.
In the 10h+ WordPress course, you learn everything you need to create your first website. You will learn how to install WordPress and which functions the back-end offers you. I will explain which plugins are essential to optimize your website in terms of performance and visibility. Of course, we also cover how best to secure the data and content of your website.
Throughout the WordPress course, you can exchange ideas and ask questions of me and other course participants 24/7.
As a participant of the course, you will also receive a WordPress Premium Theme worth €60 as a gift. With this theme, you can directly start creating your own website.
A brief overview of the online course
Getting started with WordPress
Preparing to use WordPress
Installing WordPress
Functions of the WordPress back-end
Setting up and installing themes
Creating WordPress backups
Security in WordPress
Set up and use plugins
Plugin recommendations
and much more
Overview of topics and contents of the WordPress course:
1. Introduction
To start with, you will receive basic information about the course, your instructor and some WordPress fundamentals that you must know.
2. Preparation and installation
That is how you order and configure your web space and install WordPress on it. I will guide you step-by-step through the ordering and installation process.
3. The WordPress interface and the functions
You will learn all the WordPress basics so that you are prepared for your daily work.
4. Themes
I will explain to you what themes are and show you where to best source them. Together we will install one of the most used premium themes for WordPress.
5. Create a website with Leedeo
You will receive the WordPress premium theme Leedeo free of charge with this WordPress course. I will explain how to install and use Leedeo. Then, I introduce you to the most important functions.
6. Plugins & SEO Know-How
I will introduce you to the 8 most important plugins and give you basic WordPress SEO knowledge so that you rank high on Google & Co.
7. WordPress website from A to Z
Together we apply what we have learned so far and implement a complete website. In addition, I will teach you helpful tips and tricks from my practical experience.
8. E-mail marketing with your own newsletter
Newsletters can be a valuable marketing tool. I will show you how to set up and send your first e-mail.
9. Backups and Security
You will learn how to create emergency backups, how to install important updates and how to protect your WordPress website against attacks and hackers.
10. Earn money with your own website & bonus content
I will give you tips on how to monetize your website to start earning money. In addition, you will receive some bonus content.
11. Network!
Even after completing the online course, I will assist you. You are now part of a community and get to network with other course participants and me.
Information about the WordPress course:
Author: Pascal Bajorat
Publisher: Pascal-Bajorat.com
Course price: 149,99€ incl. VAT
Current offer for 69€ incl. VAT
Visit course website now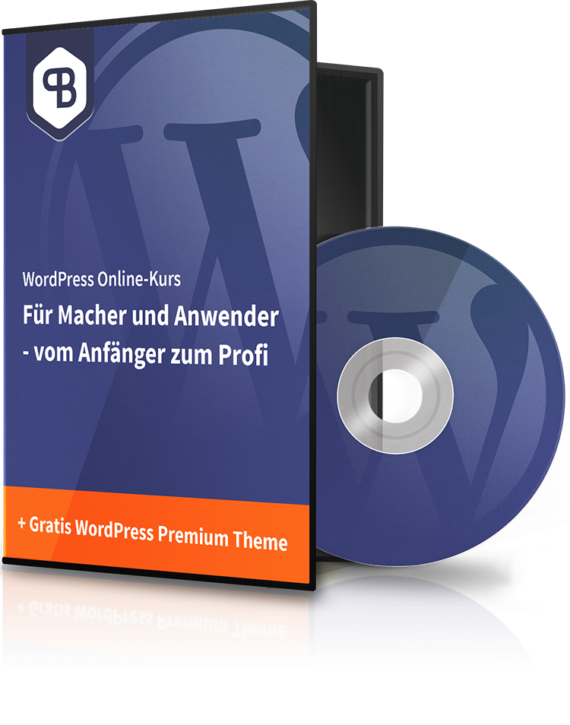 Information about the WordPress course:
Author: Pascal Bajorat
Publisher: Pascal-Bajorat.com
Course price: 149,99€ incl. VAT
Current offer for 69€ incl. VAT
Visit course website now